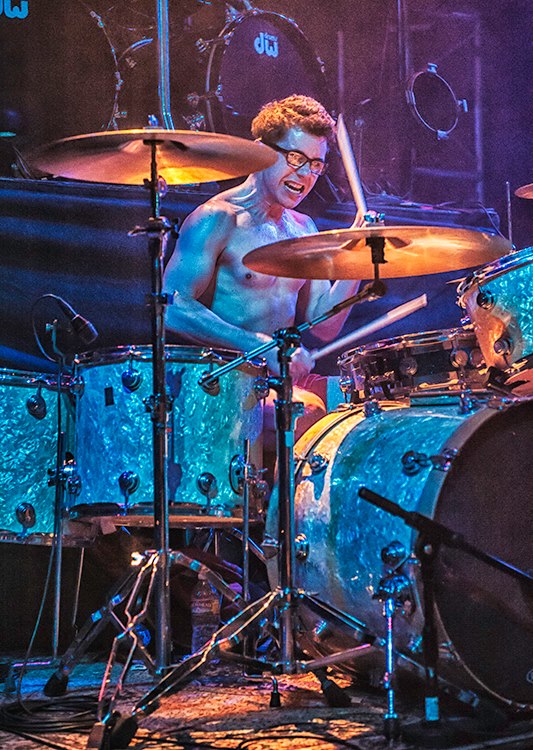 Matthew Thompson is a L.A. based session drummer and educator specializing in contemporary drum set styles. Drawing from a deep education, Matt is well versed in all the important styles necessary to a working musician. His combination of youthful energy (28 years young to be exact), understanding of his instrument, and years of experience as a working professional always leaves his clients excited and coming back for more.
For the past 10 years, Los Angeles native Matt Thompson has been playing, recording, touring, and teaching all he can. His journey has afforded him the opportunity to work with people such as John Waite (The Babys, Bad English), JR Richards of Dishwalla, producer Mike Clink (Guns N Roses, Heart), Dwight Yoakam, and Marc Bonilla (Keith Emerson, David Coverdale) to name a few. Having attended Berklee School of Music and Musicians Institute has earned Matt a Bachelor of Arts in Music Performance.
Matt currently teaches lessons out of Sound Street Studios in Tarzana, CA in rooms that come fully equipped with two drum sets and plenty of speaker power in case things get loud!